bondi-bronte beach
giant straw!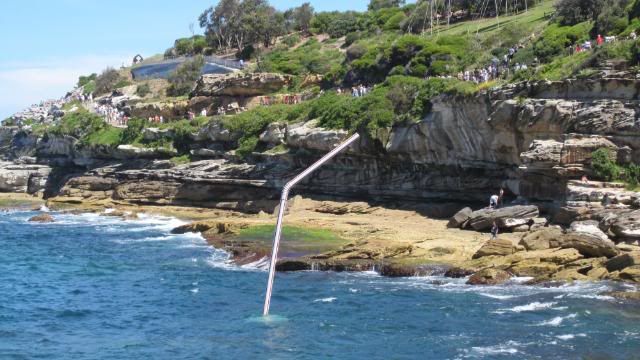 strings on a rock face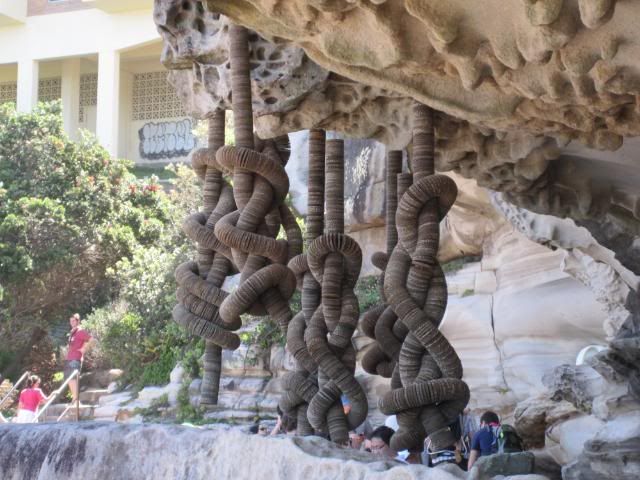 uhhhh sticks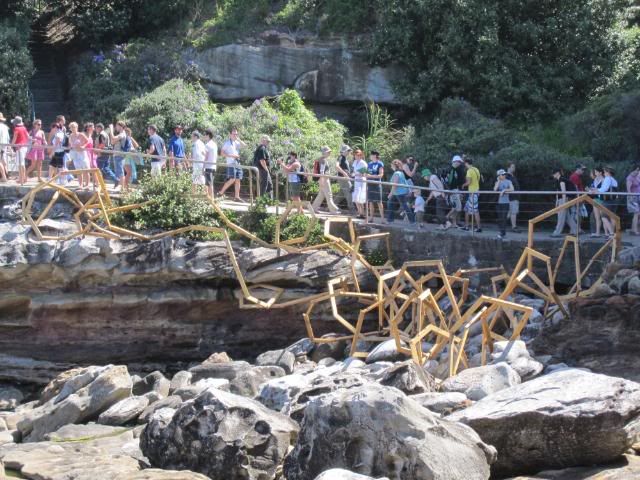 eyes on the wall!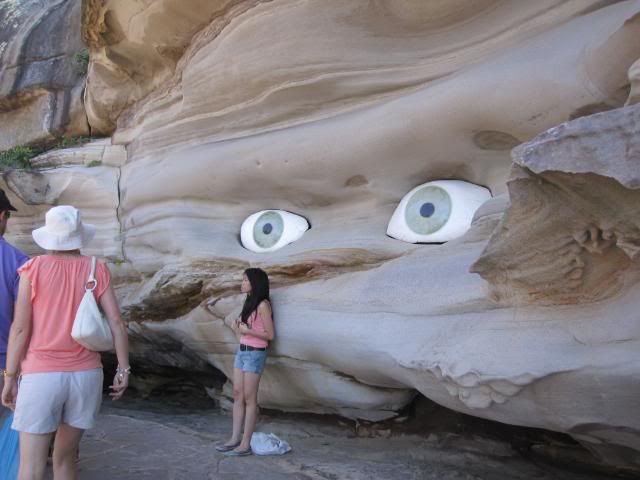 things?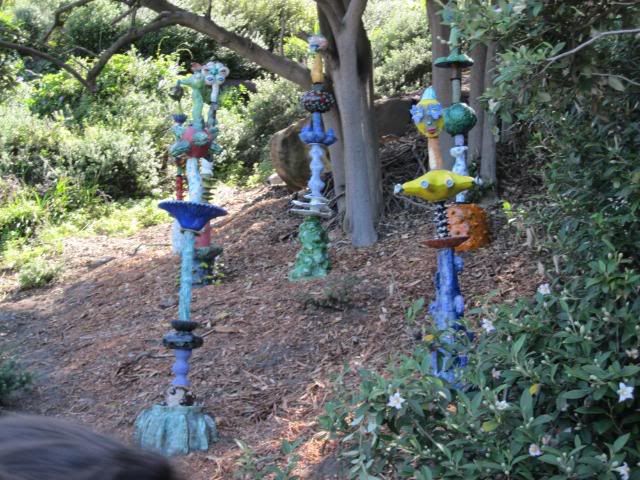 giant ceramic "paper bag" with pple crawling in undressed and out dressed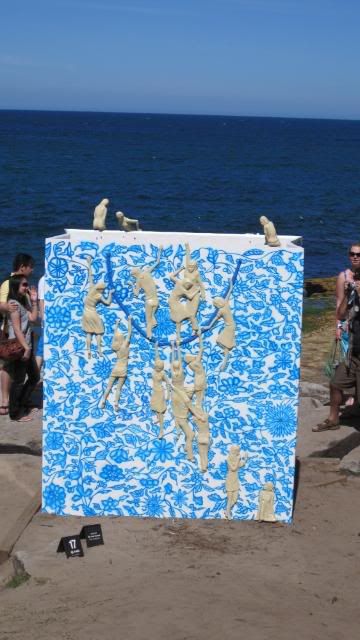 death defying.. something about sucidal man in a wire mesh cage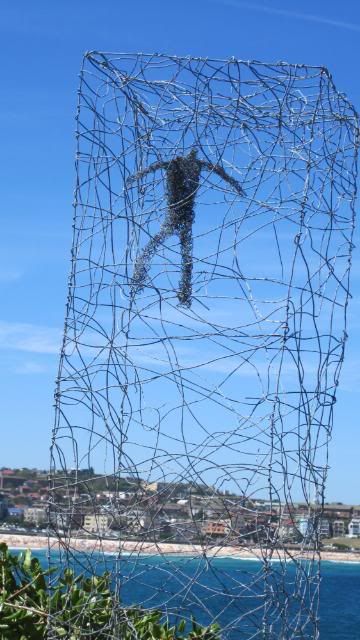 zamil n the guy in a cage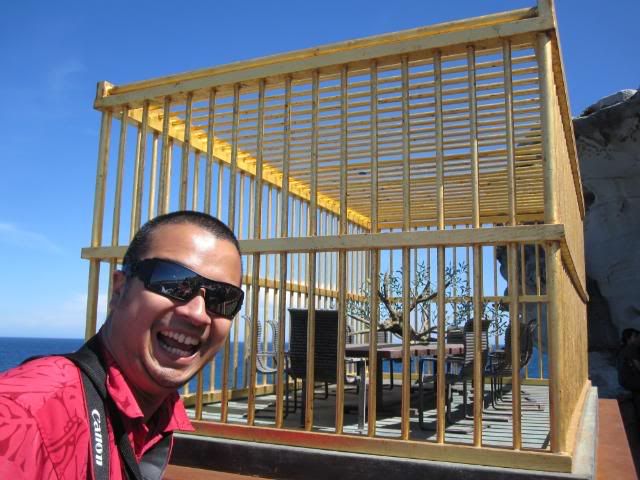 my fav sculpture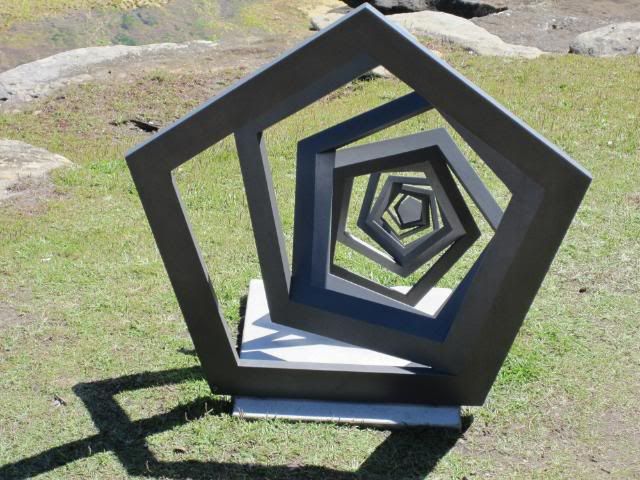 man looking at a flight of stairs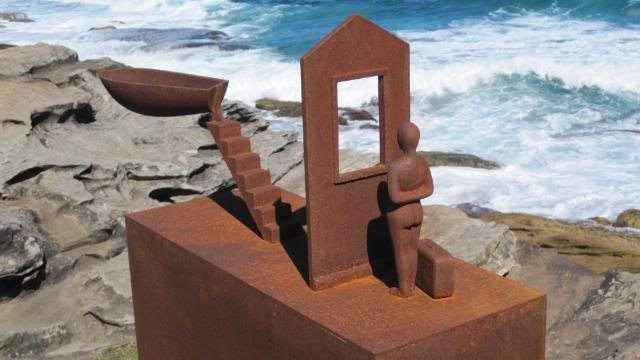 omg mushrooms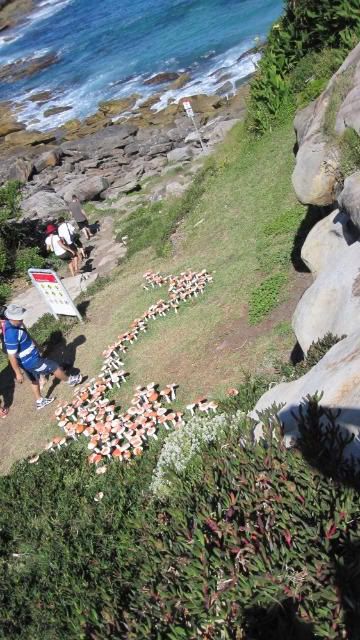 big rusty horse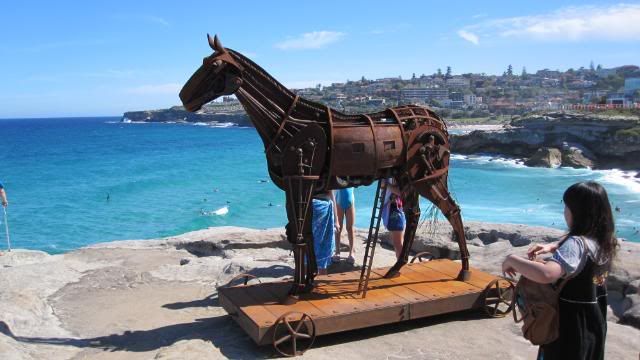 sticks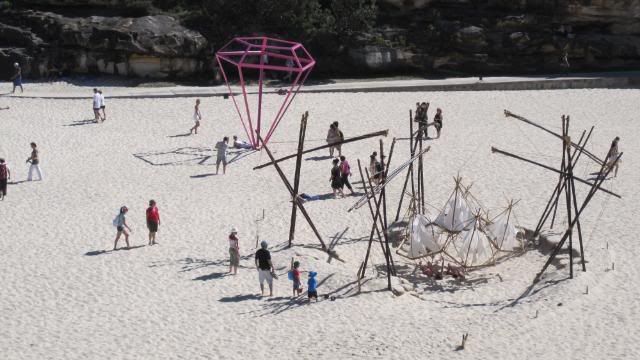 yay shoes!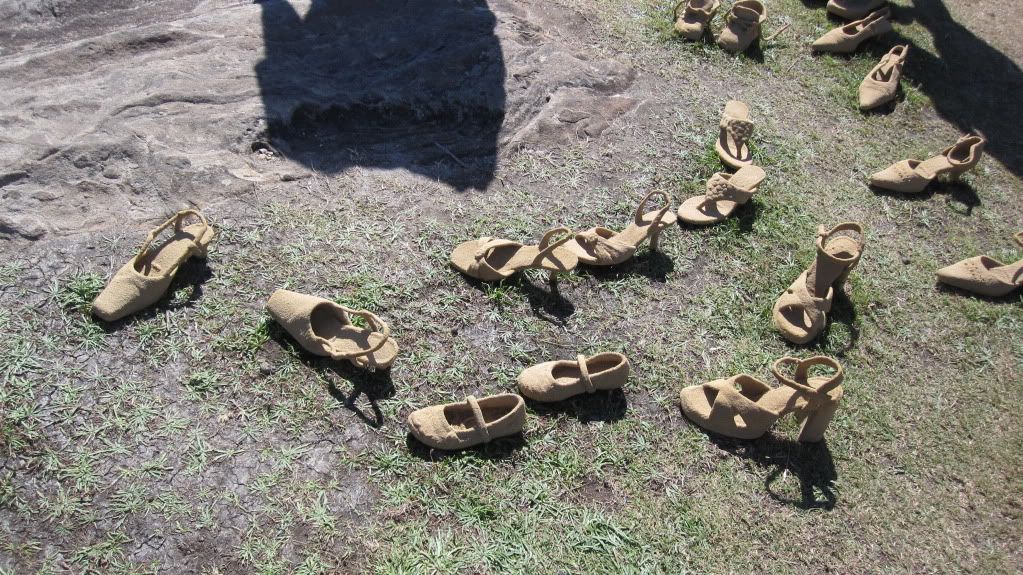 enjoy